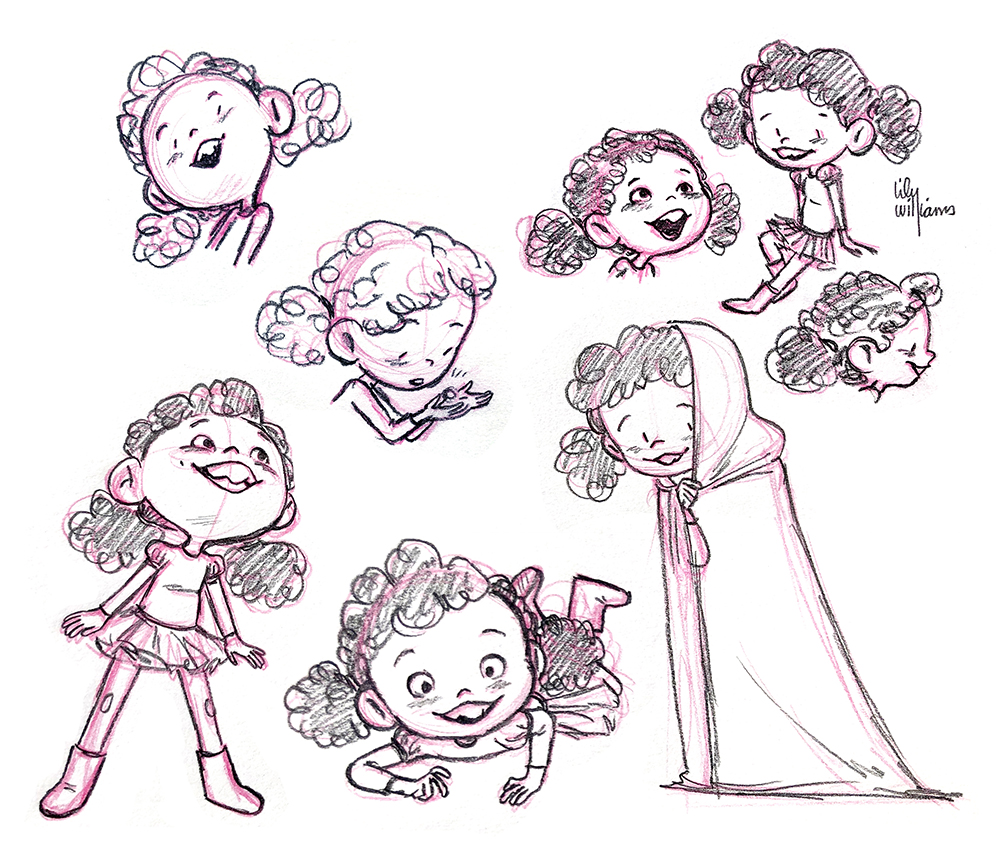 Character and Costume Design with Lily Williams covers the fundamentals of Character and Costume Design for Children's Publishing (with some discussion about Animation) taught by award winning Children's Book author, illustrator, graphic novelist, and costume and character designer, Lily Williams.
The course is split into four weeks that includes over two and a half hours of video lectures and demonstrations, and weekly homework assignments. In this course we cover an overview of character design, cartooning body and anatomy, shape language, historical and contemporary character design in children's book illustration, costume design, and career preferences.
This four week intensive course is designed to work with your busy schedule in mind!



Cuddlefish Course Coaching Options
This course has both Self Swimmer and Cuddle-Coaching options for the same four-week class with video lectures, demos, and homework assignments.
Self Swimmer classes are self guided courses with no feedback from your Cuddle Coach, Lily Williams. You are free to swim through the class at your own pace!
A Cuddle-Coaching subscription comes with access to personalized feedback and critique on each weeks Assignment. Each week you will watch the provided videos, download the week's Assignment, and complete the Assignment. You will email your finished Assignment by Sunday night of the same week to your Cuddle-Coach. Your coach will return feedback for your consideration by Friday at midnight the following week.
This course is perfect for Minnows to Whale Sharks.
Cuddlefish Levels
Minnows: Novice illustrators, traditionally educated or self-taught, just swimming out into the kidlit illustration ocean. 
Tuna: Intermediate illustrators with some professional experience looking to tuna-up their skills and become a bigger kidlit fish while keeping their fin in the door.
Sharks: Seasoned illustration professionals looking to sharpen their teeth on advanced skill sets. 
Whale Sharks: Big fish, hungry to keep their illustration skills updated or take on new areas of kidlit illustration.



Overview of Character Design
Explore the fundamentals of design thinking within the context of Character Design. What makes a good character design? And how do we make nuanced, dynamic characters that fit within our stories?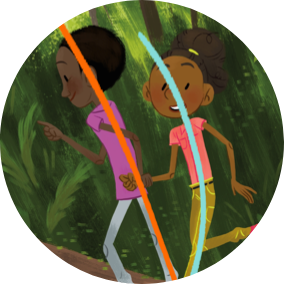 Body Anatomy and Shape Language
By breaking down the human form and study anatomy through the inside out, we apply shape language to a solid under structure... making dynamic and appealing cartooned characters.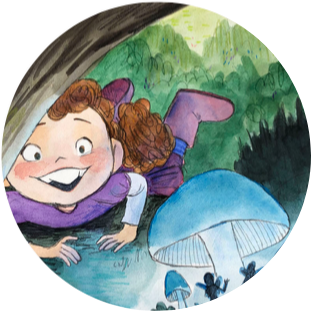 Breaking down the mystifying cloud around children's publishing and animation with an overview on portfolio building and how to differentiate your characters for a variety of industries.

See what others have to say...
"An informative class with an attentive instructor. The lectures/assignments are all well thought out and designed to be repeatable. Course work can be easily applied to real world practice and daily routine. Communication is very quick and responsive. You will likely receive answers to questions as well as feedback in a timely manner. This class is well worth it for any Illustrator."
-John L.

Lily Williams is an author, illustrator, and storyteller who seeks to inspire change through education. Her work covers many topics, from the trophic cascade in the award-winning animated documentary short film FINconceivable and critically acclaimed award-winning If Animals Disappeared nonfiction picture book series, to menstrual equity in the LA Times Book Prize finalist and Eisner Nominated graphic novel, Go With The Flow, to Obsessive-Compulsive Disorder in her My O.C.D. Story and I'm So O.C.D. That… comics and upcoming graphic novel Exposures (First Second). Lily believes in the power of making information fun, educational, and accessible for all audiences.
Lily grew up in Northern California where she graduated from California College of the Arts with a B.F.A. in Animation. She spent time working in feature film animation in Los Angeles before becoming a freelance illustrator. In addition to public speaking engagements, Lily is Lecturer at CU Denver.
When she isn't creating, Lily can be found dreaming about the smell of cold winter air, listening for the sound of airplanes on a rainy day, and perfecting her gluten free waffle recipe. Lily lives in Colorado with her husband and fellow illustrator, C. Grey Hawkins, and their rescue rabbits.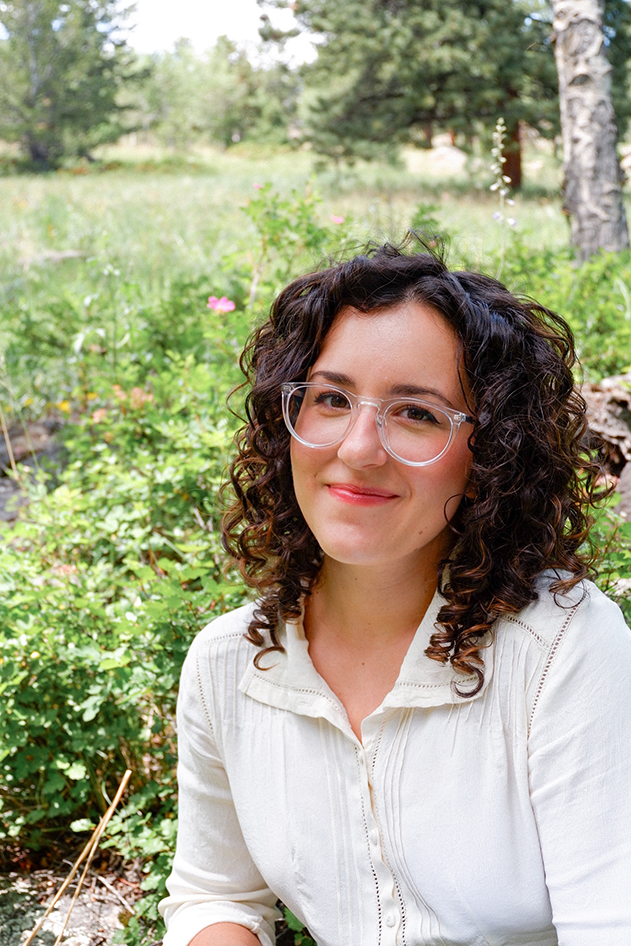 Learn More from Cuddlefish Coaches!
Our dynamic lineup of working children's book professionals are here with more tips and tricks of the trade. Check out a selection of our other classes and offerings.

Check your inbox to confirm your subscription