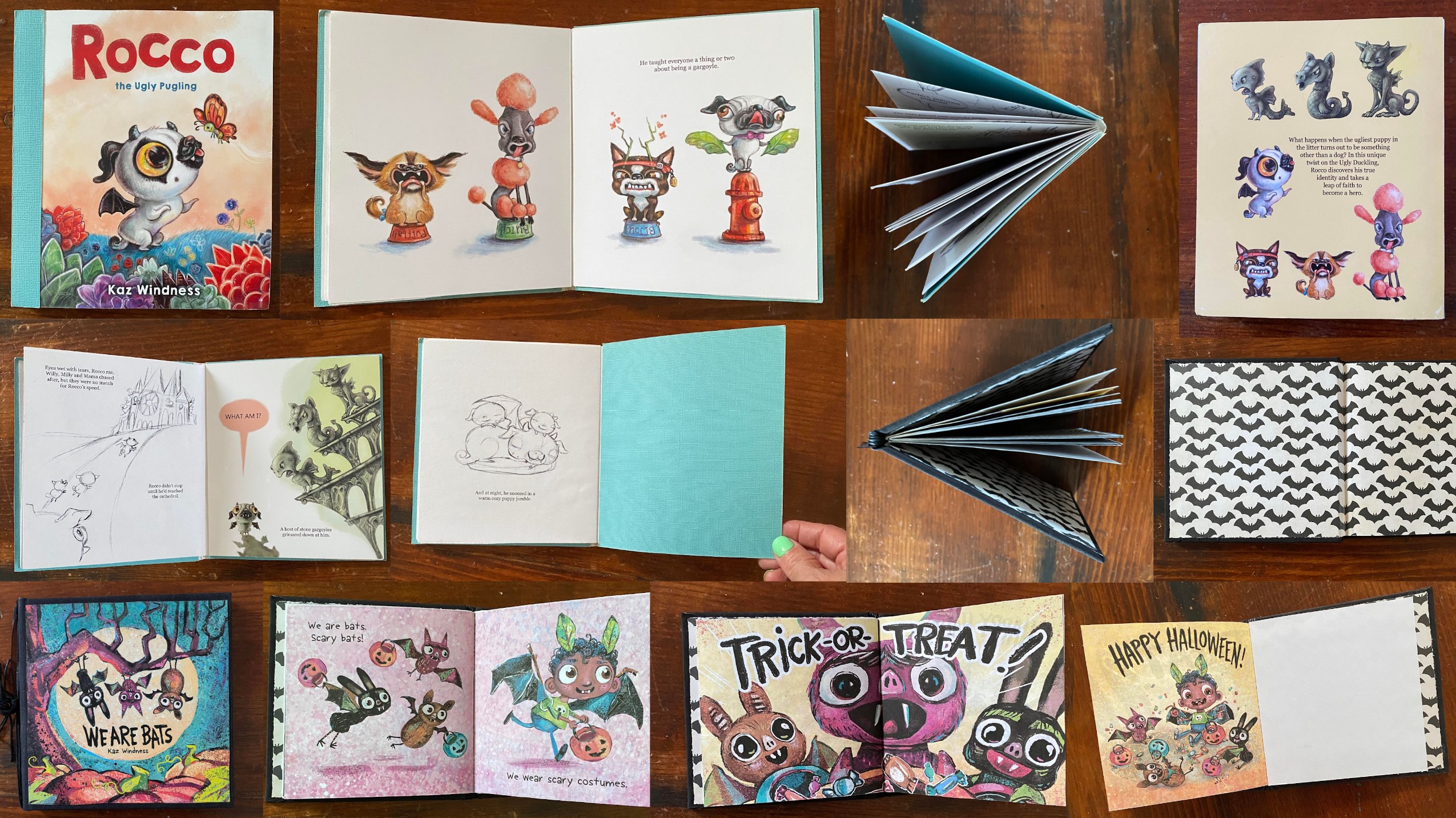 Dummy Book for
Publishing Momentum

Storyboarding is a must-have skill for every children's book illustrator. In this live and recorded class, you'll create your own children's book dummy to submit to agents and publishers and learn composition, story-pacing, and color palette skills to set you apart as an in-demand professional. Worksheets and feedback provided.
Storyboard like a pro
Get personalized feedback on your project
Speed up your workflow process
Polish your visual storytelling

What's Included? A lot!
Unlimited access to the online storyboard master class. This does not expire!


Get your burning dummy book questions answered in the Q&A area of the course.


Receive all Kaz's storyboarding and dummy book worksheets.


Receive personalized video feedback from Kaz when you submit your dummy book project within 60-days of enrollment.


Re-watch the class recording as many times as you want!


Learn from successful, working professionals who genuinely care about you and your success.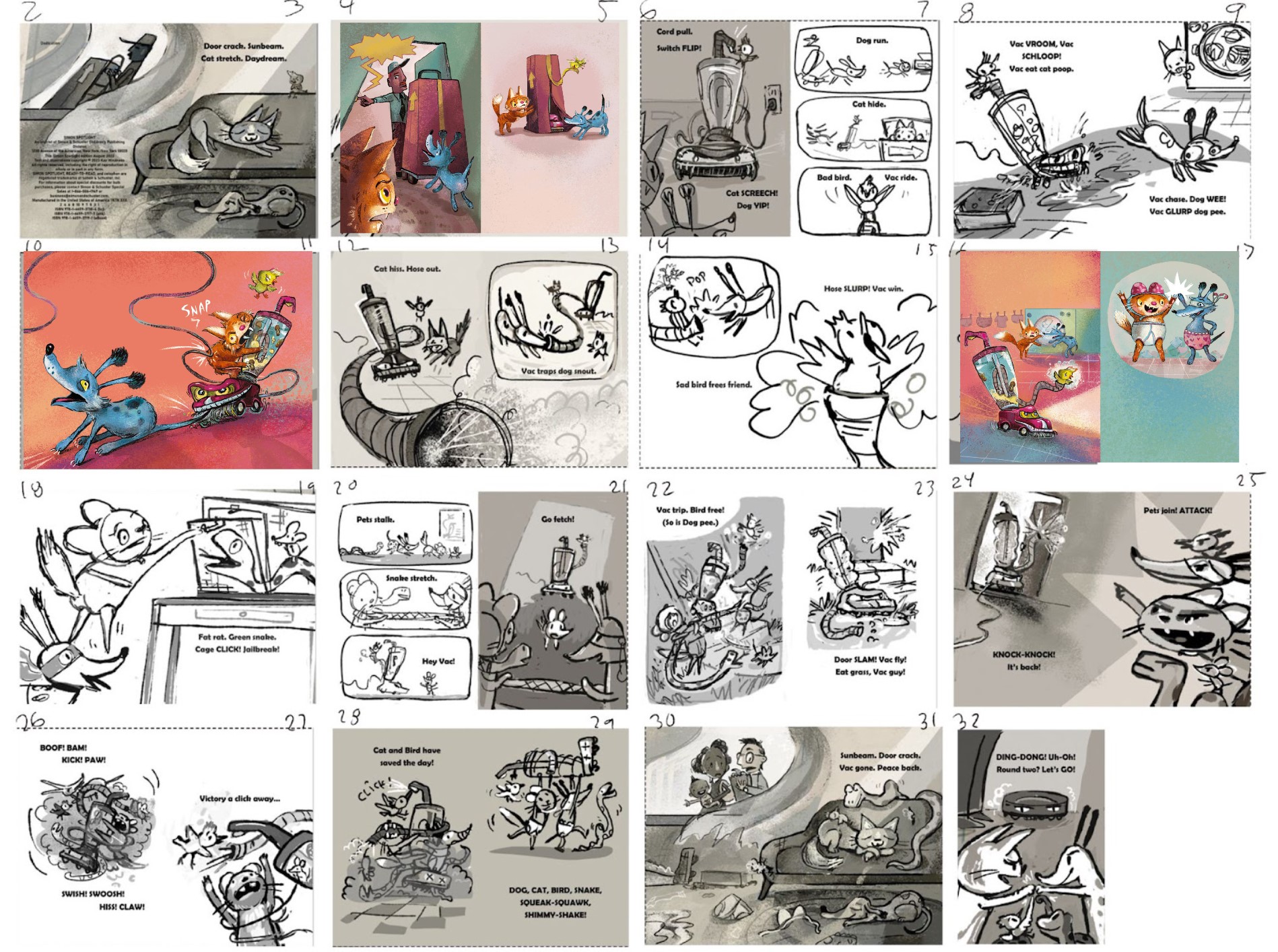 Craft an irresistible storyboard and dummy book with professional pacing using Kaz's quick and effective formula. Worksheet and examples are provided to get you off to a great start.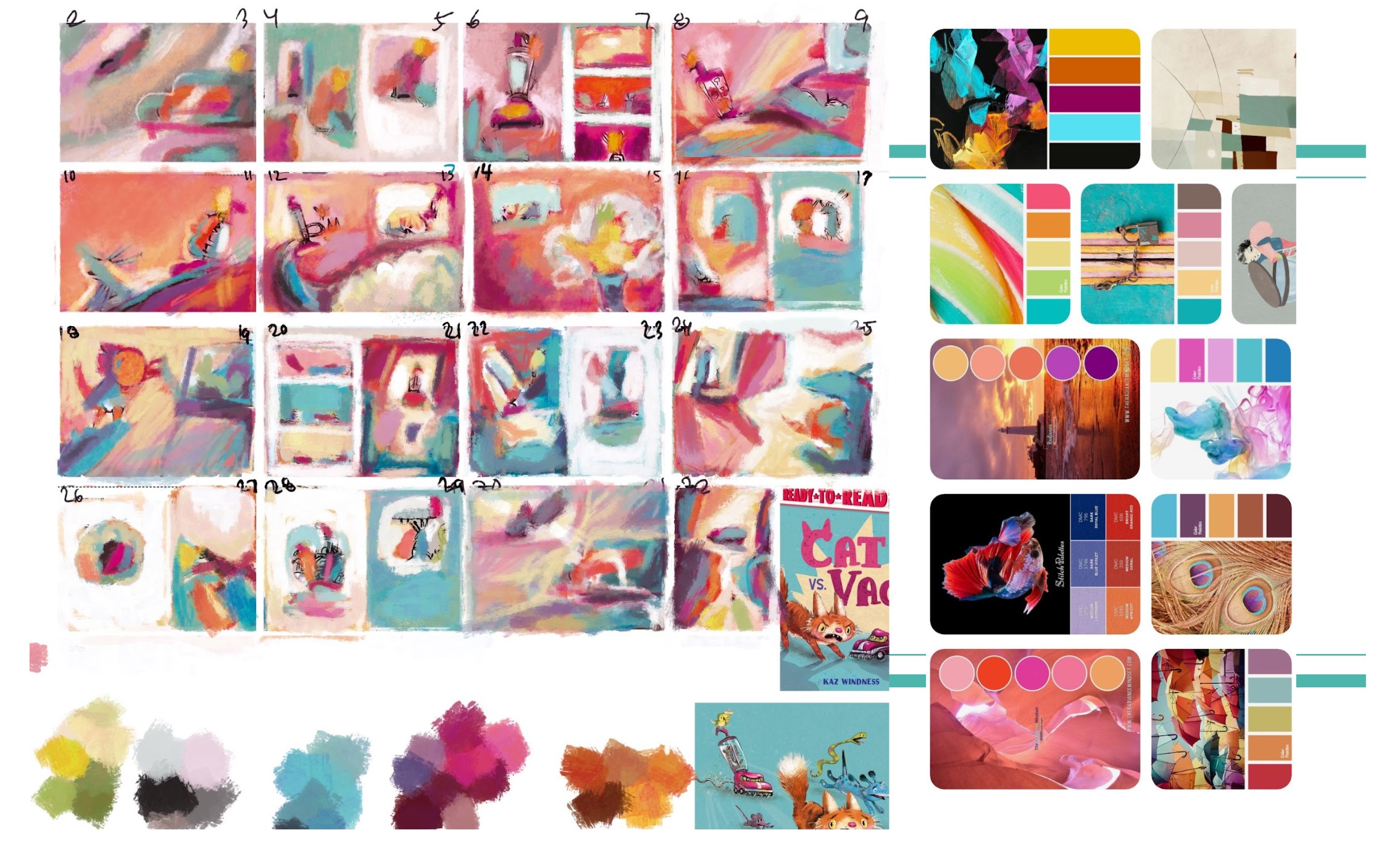 COLOR

Up your emotional impact and painting speed with a color story. Complete sample illustrations sure to charm agents and seal publishing deals.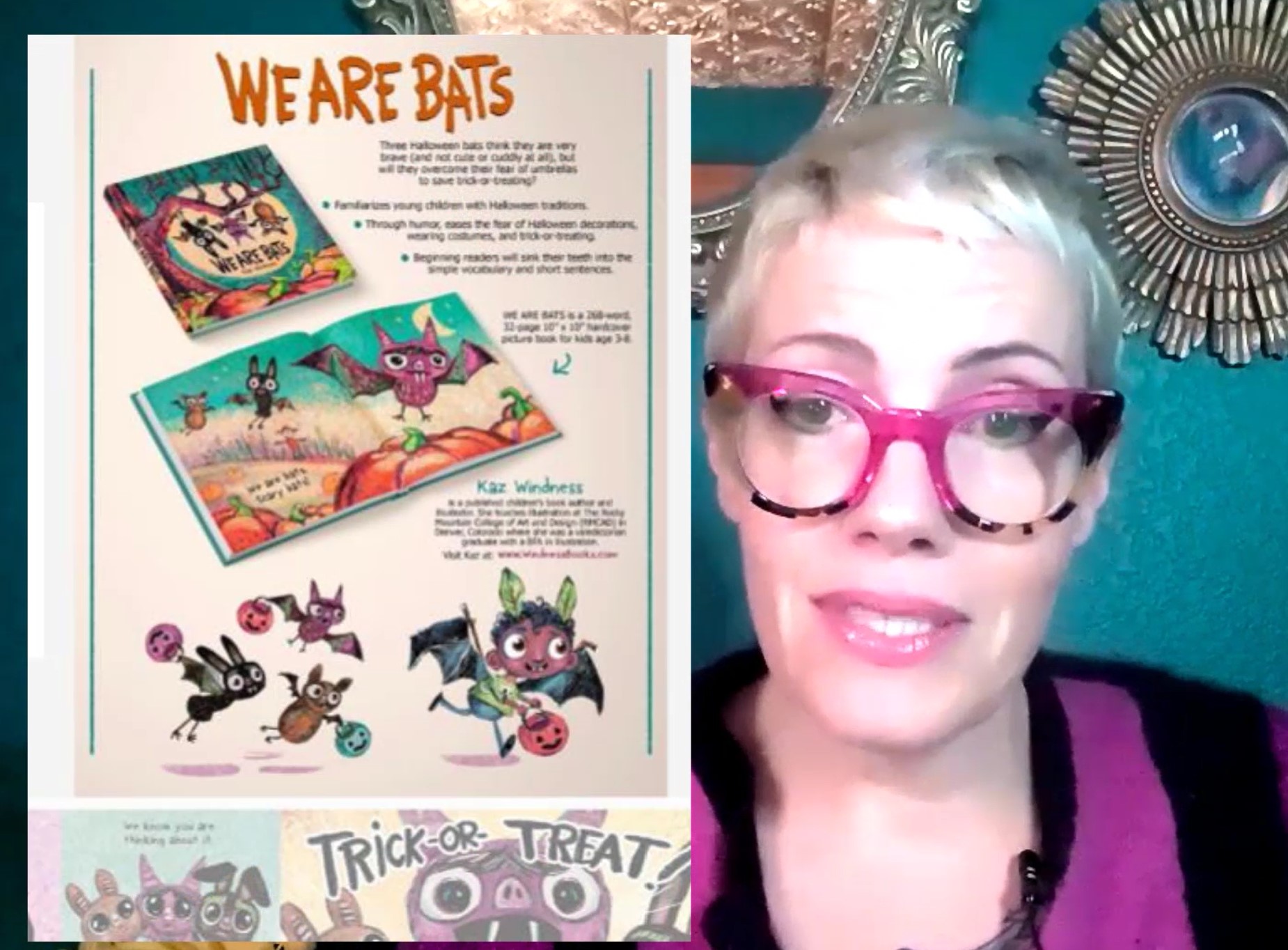 Ready to land an agent? A book deal? Work with a publisher? Turn your dummy book know-how into a book deal with Kaz's tried and true book submission tips.



Available in days

days after you enroll

STORYBOARD WORKSHOP
Available in days

days after you enroll

CASE STUDIES
Available in days

days after you enroll

ADDITIONAL RESOURCES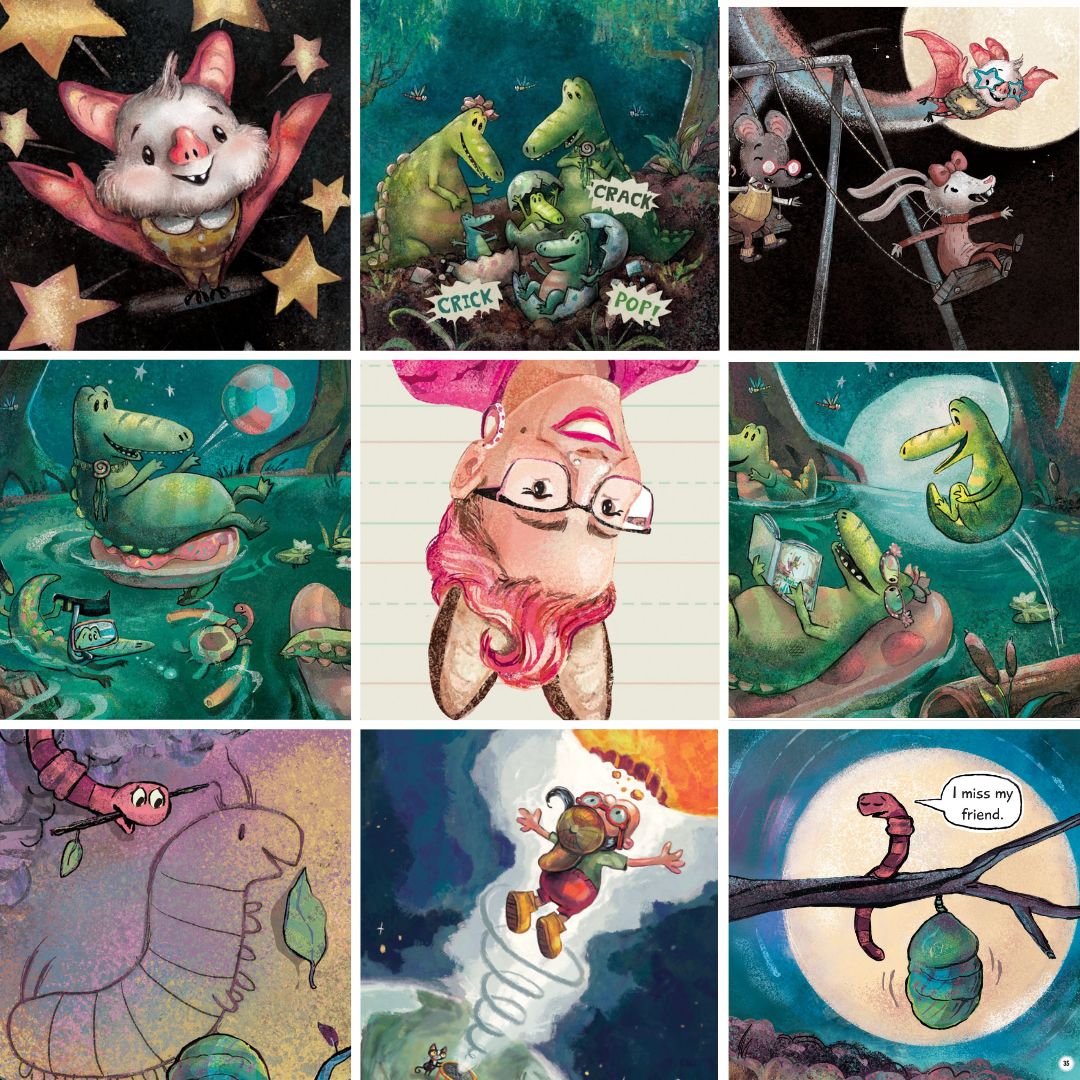 Find Your Kid Lit Success Story Here!
"WOW! Kaz, I have been fiddle-farting around in children's publishing for years and I don't think I have ever attended a more informative webinar ever!!! That was awesome! I can't wait to watch the recording a million times. You gave me hope, and I really appreciate that."
--Debbie M., Children's Book Illustrator &
Storyboard for Kidlit Student
"Kaz is just wonderful! She is everything that a student needs in an instructor. She is informative, helpful, knowledgeable, precise, friendly, and concerned. As always, I walk away from her course feeling inspired and confident about my strengths, and with more knowledge about what I can work on to better my skills. The course material was set up wonderfully, and I feel that Kaz [teaches] in such a positive way that makes it fun, exciting, and a real learning experience. I feel she really cares about my success and is rooting for me to do my best. I have no doubt she spreads this feeling to everyone she teaches. I am looking forward to working with her again... Thank you!"
--Children's Book Student and Illustrator





Check Out Our Other Cuddle Classes
The Cuddlefish Academy is brand new and growing! Take our other great classes and come back soon to check out new curriculum!
+Don't miss an announcement by joining our email list below.





Check your inbox to confirm your subscription
Meet Your Instructor

Kaz Windness is a genre-crossing author and illustrator of a dozen books (more in the works!) including her most recent release, "Swim, Jim!" (Simon & Schuster).
Kaz studied children's book illustration at the Rocky Mountain College of Art and Design (RMCAD) where she was a valedictorian graduate in 2002.
Kaz served the SCBWI Rocky Mountain Chapter as the Illustrator Coordinator from 2009-2021 and continues to mentor and advocate for illustrators. She is passionate about helping artists succeed and believes education is key.
Kaz is a professor of illustration and curriculum author at the Rocky Mountain College of Art + Design (2013-present).
Visit Kaz at www.WindnessBooks.com